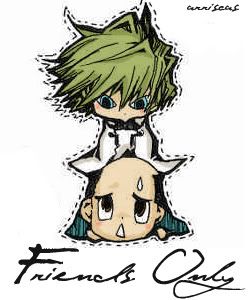 This journal is now Friends Only!
Nothing serious or anything, I just wanted to have some privacy, that's all. I feel kinda weird writing stuff that people I don't know are reading. It's like strangers reading my diary. It's not like I'll write much personal stuff, but I still write things that actually happen in my life, so I thought it would be better to change my journal.
Please read the following below:
If you want to watch me, go ahead and add me, I have nothing against it. X) Though if you want to be friends, then maybe you should check if we have anything in common (like interests), and I'll be happy to add you to my friends list. I warn you though that I'm not much of an updater, I update whenever I feel like writing. I'm usually online, but we'll just have to see. I won't promise anything.
If we do become friends, why not get to know each other more? ;P
~ Charlotte